NGLCC Resources & Economic Support During COVID-19
Since the COVID-19 pandemic began, we shared that NGLCC will always continue to work for you and our communities. We ask all stakeholders to check NGLCC's social media pages for updates on business development webinars and trainings; online matchmakers, both B2B and corporate; support with drafting capability statements and RFPs; and much, much more to help our businesses and community stay strong and ready for the year ahead.
We encourage all stakeholders to share this landing page for Coronavirus relief and other essential updates: NGLCC Guidance for Businesses and Employers to Plan and Respond to Coronavirus Disease 2019 (COVID-19). Here you will find resources from the Small Business Administration, as well as NGLCC Corporate Partners, to assist small businesses with their recovery.
Additionally, many NGLCC local affiliate chambers have regional information an economic recovery opportunities available. To find your closest local affiliate, click here.
---
Webinar Replay: Economic Relief Resources for LGBT-Owned Businesses During COVID-19
On Thursday, March 26. 2020 The National LGBT Chamber of Commerce welcomed over 800 NGLCC affiliate chambers and LGBT business owners to join Administrator Jovita Carranza of the U.S. Small Business Administration (SBA) and her team on how to connect LGBT-owned small businesses with emergency capital and resources during COVID-19. Any questions:

[email protected]
As was mentioned in the webinar, SBA relief loans/grants are contingent upon requirements being met that are unique to each business/industry. NGLCC is an information resource sharing partner of the SBA, but we do not provide direct support with applications. However, the SBA Team is available to you using the information below:
Get Support Directly from the SBA
If you need additional assistance or information, please contact our Customer Service Center.
   1-800-659-2955 (TTY/TDD: 1-800-877-8339)
---
ViacomCBS and NGLCC Collaborate to Bring LGBT-Owned Businesses to Local TV Screens to Support COVID-19 Recovery
Pride Month has arrived, and the National LGBT Chamber of Commerce (NGLCC) is proud to highlight a special collaboration with Corporate Partner ViacomCBS, where PSAs on local Certified LGBT Business Enterprise® (LGBTBE) restaurants in Los Angeles, New York, and San Francisco will be broadcasted.  
Click here to learn more and watch the PSAs by ViacomCBS!
---
Facebook Small Business Grants Program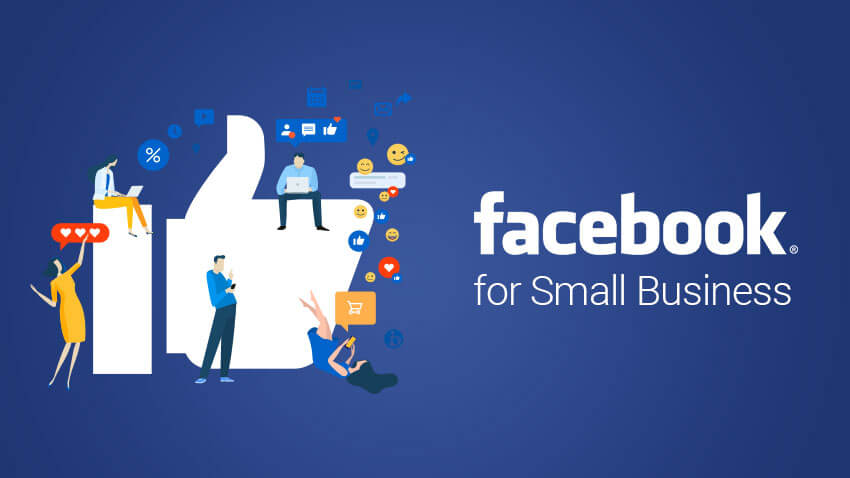 "We at Faceook know that your business may be experiencing disruptions resulting from the global outbreak of COVID-19. We've heard that a little financial support can go a long way, so we are offering $100M in cash grants and ad credits to help during this challenging time."
Who is eligible?
Facebook is offering $100M in cash grants and ad credits for up to 30,000 eligible small businesses in over 30 countries where we operate. We'll share more details as they become available.
How can the program help?
Keep your workforce going strong

Help with your rent costs

Connect with more customers

Cover operational costs
We'll begin taking applications in the coming weeks. In the meantime, you can sign up to receive more information when it becomes available: CLICK HERE.
For additional resources about how you can help your business prepare for and manage through disruptions like COVID-19, visit our recently-launched Business Resource Hub: CLICK HERE.
---
UPS Immediate Fulfillment Help for eCommerce Businesses
For small and mid-sized businesses with an immediate need of fulfillment alternatives, UPS has flexible solutions that provide fast signup, easy on-boarding, and reliable delivery to meet customer needs.
For smaller eCommerce businesses, UPS eFulfillment offers an outsourced fulfillment solution that connects to over 20 marketplaces and shopping carts, allowing you to seamlessly route your orders to strategically located UPS warehouses for fast, reliable fulfillment and shipping. Be up and running in as little as one week.
For larger businesses (200-2000 daily orders), Ware2Go, a UPS Company, is a flexible, on-demand choice. Ware2Go serves customers who may need to optimize their inventory among multiple locations, and may need multi-mode transport for B2B/B2C shipments. There are no minimums or long-term contracts.
---
Dell Small Business Discounts for NGLCC
"

WHEREVER WORK TAKES YOU, WE'LL BE THERE."
The NGLCC network can take advantage of extra savings to help support your/ your company's Work From Home needs thanks to our Corporate Partners at Dell Small Business.  
Stay productive from anywhere with seamless solutions to keep you connected.
---
Working from Home Resources From Windows Management Experts
Certified LGBTBE® Windows Management Experts is offering a pivotal workshop on transitioning to the Microsoft 365 Cloud for free!
WME has also created a response solutions product sheet to help you and your business ensure effectiveness while working remotely. 
Visit https://www.windowsmanagementexperts.com/ for more information. 
---
Support from Salesforce
Explore these digital learning sessions and workshops from the team at Salesforce:
Work.com strategies for companies/orgs get back to work after COVID19. 
---
Returning to a Healthier Workplace: SEAATS Furniture Solutions
SEAATS Dynamic Furniture Solutions is offering a variety of products for you and your business, from wellness screens for returning to the office to working from home solutions.  While these solutions are time sensitive, these products will be extremely useful for business leaders navigating how to return to their businesses safely. Learn more by visiting their website.
---
Spectrum REACH: Providing the Support You Need
Spectrum Reach is offering businesses a FREE 30-SECOND VIDEO that you can create yourself and share on your website, social media—wherever you'd like!
Plus, if you'd like to put your video on TV, they're offering 20% OFF your first campaign. Click
HERE
for more details!
---
BigCommerce NGLCC Member Offer
BigCommerce is offering 3 months free on all plans for new merchants. In addition to offering free months, they have free self-paced training, discounted launch packages, and a variety of third-party offers that address everything from SEO to Shipping and Payment processing setup. 
To learn more and take advantage of the offers please CLICK HERE.
For additional resources about how we can help your business get online or optimize your online experience CLICK HERE.
---
The Mitch Lippman Group, Inc.
Certified LGBTBE® The Mitch Lippman Group, Inc. is offering free leadership trainings and group coaching about COVID-19 for NGLCC Members. 
Click here to learn how to sign up. 
Click here to watch the latest "Mitch" session about one of the most important traits for effective leadership in the time of COVID-19 - the ability to tolerate ambiguity. 
---

US Telecom's Coronavirus Action Center
USTelecom members are working to ensure network preparedness, security and reliability.   Click here to learn more.
---
What Nonprofit Board Members Should Be Doing Right Now to Address the COVID-19 Situation
Help LGBTQ+ Service Industry Professionals Who Are Affected By Covid-19
This is a running list of spreadsheets and websites where Venmo and CashApp information for service industry workers in various cities are being collected.
CLICK HERE for links
Bartender Emergency Assistance Program
Emergency relief for bartenders, bar backs, servers, etc from the USBG National Charity Foundation. ‬
‪LGBT bars and clubs have been a safe space for our community for decades and are often the backbone of many local affiliate events.
---
Work From Home Tips & Best Practices
HAVE A SEPARATE WORKSPACE
A separate workspace doesn't have to be a dedicated office with a door that closes (which is often not an option in smaller living spaces). It should be an area that mentally prepares you for work mode, whether it's a separate room, a small desk set up in a corner of the living room, or a laptop at the end of the kitchen table. Ideally, it would be a place you don't go to relax, like your bedroom or your sofa, and a place that other members of your household know is designated for work. 
If you find you're most productive with a laptop on the sofa, then by all means, set up shop there. It may take a bit of trial and error to figure out what area of your home is most conducive to getting work done. 
ESTABLISH A ROUTINE, INCLUDING NON-WORK HOURS
This was the hardest part for me to adapt to when I started working from home: with devices that allow bosses and clients to reach us constantly, you can end up working 24/7. Try to start work around the same time every day if you can, and schedule breaks (including meals) around the same time if possible. I would also advise not eating in your work area, but I can't put myself up as a good example — all journalists tend to eat at our desks, even the remote ones. 
Ideally, you should try to get some outdoor time once a day, to get coffee or walk the dog, so you don't go too stir crazy. 
Working remotely can feel isolating at times, so as part of your routine, try to interact with your co-workers regularly (yes, introverts, even you). Chatting over messaging apps like Slack (even just saying "Hello!" when you sign on in the morning) and holding meetings over Zoom or another video app are two quick and easy ways to stay in the loop. However you connect, don't let email be the only way you interact with colleagues.
Finally — and this is the rule I violate most often — try to end work at the same time every day. Obviously, there will be times when a late deadline or project needs after-hours attention. But in most situations, a 10PM work email can wait until the following morning for a response. 
DRESS THE PART
Look, one of the biggest selling points of working from home is that you can wear what you want. This is true, and some days, especially if it's miserable weather or you're not feeling 100 percent, indulge a little and wear sweats and comfy socks. But to keep a sense of routine, try to get dressed and do it around the same time every day. This might sound a little odd, but I find that in addition to jeans and a comfortable shirt, wearing shoes (instead of slippers or just socks) helps me keep that sense of work vs. relaxation. I'm not talking about the most expensive shoes in your closet; sneakers, flip flops, or other comfortable footwear are just fine.
KNOW YOUR BODY
I splurged on a good desk chair when I first started working from home, and you may find that's a worthwhile expense; it's hard to work if your back is bothering you or you're not comfortable. Definitely make time to get up and walk away from your desk at regular intervals to stretch your legs (one colleague is a fan of regular breaks for a few sun salutations) and make sure your work area is well-lit so you don't strain your eyes. The American Academy of Ophthalmology recommends the 20-20-20 rule: every 20 minutes look away from your screen and focus your eyes on something 20 feet away for 20 seconds.
DON'T HAVE KIDS 
Ha, I jest. But in all seriousness, make sure everyone in your family (kids, parents, spouses, and anyone else with a key to the premises) knows that when you're working you're not available to help settle minor juice-box-related spats or engage in idle chitchat. Shared living spaces can get noisy, so if your workspace isn't isolated from common areas, I strongly recommend getting some noise-canceling headphones to signal to others that you're not to be disturbed and to avoid getting drawn into conversations that are going to distract you (shout out to my well-meaning husband who has a knack for this) while you're on deadline.
If you're going to try to do chores while you're working from home, be realistic about what you can get done. Taking out the garbage or checking the mail are two ways to get away from your desk for a quick break, but it's probably not practical to try to conquer that mountain of laundry all at once while you're on the clock. 
Another suggestion: don't offer to be the on-call person for friends and neighbors. Of course you should help in emergencies, but if you're always the go-to for package deliveries or to feed people's pets "because you're home anyway," this can quickly become more time-consuming than is fair. Establish — and stick to — clear boundaries about when you are and aren't available. 
GET THE TOOLS YOU NEED
You'll get a lot of advice about investing in various work tools, such as a standing desk or a separate work computer. If you have the resources to do this and think it will help you (and better still, if your company will reimburse you for these expenses), go for it. If your company is requiring you to work from home, find out what tools they'll provide and what they'll pay for. 
In addition to the noise-canceling headphones, the only must-haves for my own work-from-home setup are a decent Wi-Fi connection, a computer that meets my needs (this will vary greatly depending on your job), and a reliable cellphone. But if you end up working from home long term, you'll figure out what you need and what you can afford.
So if you do need to work from home, how do you do it successfully—especially if you are scrambling? Here is what you need to know.
I am a manager. What do I need to do now to make sure my team can function when we are at home?
Make sure they have the right tools. Have them do a test run and report any problems. Ensure they have the right laptops, network access, passcodes and instructions for remote login.
Set some ground rules. If you don't want employees using public Wi-Fi or other unsecured access points—for example, in libraries or cafes—say so.
Set up tools to maintain personal connections. Schedule group meetings by videoconferences and set up group chats via tools like Slack or Microsoft Teams.
How do I make sure my boss knows I am working?
Make an extra effort to check in with your bosses and co-workers. In many messaging tools, you can set a status for colleagues to see. If you sense there is a misunderstanding via email, pick up the phone or hop on a video call. And be as dedicated to your job remotely as you are in the office—don't use telecommuting as a way to secretly do other things.
How can I try to recreate that informal office back-and-forth when I am separated from my colleagues?
Email can be tricky—our inboxes quickly blow up and it doesn't lend itself to casual conversations. Your company most likely has chat or videoconferencing tools; make use of them. Group collaboration tools like Slack and Google Hangouts can feel closer to regular conversation and videoconferencing lets you see people's faces. To create a water-cooler feel, many companies also create nonwork chat threads on themes ranging from cute animal pictures to sports talk. And there are plenty of video-calling apps to choose from—Skype, Google Hangouts, Zoom or FaceTime.
What is the ideal work-from-home space?
While not everyone has space for a home office, it is important to set something up that allows as much privacy and quiet as possible. Remind other people in your household that even though you are at home, you are still working. Try to keep it separate from your personal spaces, if possible—spend your time there working and don't hang out there when you're not.
How do I minimize noise and distractions from children, pets and outdoor sounds?
Separate your spaces as much as possible. Then invest in a pair of noise-canceling headphones. On conference calls, mute your microphone when you aren't speaking so your co-workers can't overhear your children. And when videoconferencing, be mindful of what the camera is picking up behind you.
How do I make sure my home internet is fast enough?
Most U.S. households don't use most of their bandwidth, but you may encounter slowdowns during periods of heavy use—like when you're trying to work from home while your children are watching videos or playing games. Your router and your location in the house make a difference too.
The best solution for poor connectivity: Switch to Ethernet. Most laptops don't have Ethernet ports anymore, but you can get a dongle. And you will need an Ethernet cable to connect to your router. If Ethernet isn't an option, move as close as you can to your Wi-Fi router.
What if I need to make overseas calls? How do I avoid running up charges if I am using my cellphone at home?
Google Hangouts, WhatsApp and Skype let you make international phone calls over the internet for very low rates. And if you are both on the service, the call is free.
Working from home can feel lonely. How do I fight isolation?
While you want to minimize distraction from your family members or roommates, you also want to avoid feeling like you are completely alone all day. Maintaining social connection is tricky when we are trying to create social distance to stave off the virus. But there are ways to maintain your mental health: Call people on the phone or videochat and break up the day with some exercise. Some employers have also begun offering online resilience training for staff to address the challenges of working from home during the outbreak.
How do I set boundaries so I don't feel like working from home is overtaking my personal life?
Try to maintain a schedule—start and end your work at the same time as if you were in the office. Be in your home office when you're working, but leave it when you're not. Imagine that you are simply relocating your office to another building.